Complaint Review:

The Church of Jesus Christ of Latter Day Saints Philippines
The Church of Jesus Christ of Latter Day Saints Philippines

Novaliches Quezon City

Internet

United States of America
The Church of Jesus Christ of Latter Day Saints Philippines The Church of jesus Christ of Latter Day Saints Philippines The Church of Jesus Christ of Latter Day Saints Philippines scam / Mormon scam / Kharma kulot na bombay of Santos Pension House Mabini internet scam syndicate , Kharma Stone House Mabini scam Novaliches, Internet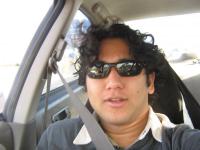 ←
Is this
Ripoff Report
About you?
Ripoff Report
A business' first
line of defense
on the Internet.
If your business is
willing to make a
commitment to
customer satisfaction
Click here now..
Does your business have a bad reputation?
Fix it the right way.
Corporate Advocacy Program™
Be it known to the public that Kharma a resident of Stone House and Santos Pension House located at Mabini Street is a scammer and swindler.
This person Kharma kulot na bombay curly hair Nepali cheated numerous people of large amount of money.
Kharma a Nepal citizen is now being haunted by the FBI for internet scam and fraud.
We wish to notify the public to be careful of Kharma as well as people of Stone House Mabini and Santos Pension House in Mabini who is also cooperating with this scammer.
Also be careful of people of Church of Jesus Christ of Latter Day Saints Philippines together with those Mormon cult as they are liar who cheat people money. This person are same like Kharma the curly Nepali scammer
Click Here to read other Ripoff Reports on The Church of Jesus Christ of Latter Day Saints Philippines
Search for additional reports
If you would like to see more Rip-off Reports on this company/individual, search here:
Search Tips

Advertisers above have met our
strict standards for business conduct.