Complaint Review:

The Church of Jesus Christ of Latter Day Saints
The Church of Jesus Christ of Latter Day Saints

, Utah

United States of America
The Church of Jesus Christ of Latter Day Saints scam Utah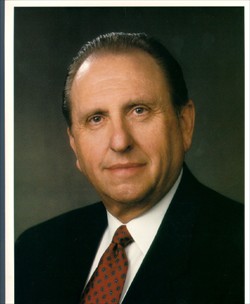 ←
Is this
Ripoff Report
About you?
Ripoff Report
A business' first
line of defense
on the Internet.
If your business is
willing to make a
commitment to
customer satisfaction
Click here now..
Does your business have a bad reputation?
Fix it the right way.
Corporate Advocacy Program™
Bringham Young was convicted of swindling some 6,250,000 through internet
donation
and Mormon scams has been caught again despite being out on bail.
Thomas S.Monson, will be sentenced for more than 100,000 original internet scam and fraud offences. [continued below]....
.....
Thomas S.Monson is the cult leader of LDS and brigham Young and is believed to have scam numerous people of around million dollar every week.
Thomas S. Monson started his fraud career at The Church of Jesus Christ of Latter Day Saints and Bringham Utah. His first scam was LDS website and purporting to sell plasma screen TVs, before moving onto selling discount vacuum cleaners and office supplies, and running a modelling agency and lingerie website.
Click Here to read other Ripoff Reports on The Church of Jesus Christ of Latter Day Saints
Search for additional reports
If you would like to see more Rip-off Reports on this company/individual, search here:
Search Tips

Advertisers above have met our
strict standards for business conduct.