Complaint Review:

Waofu Kay Suva Figi Island Fraud Scammer Liar
Waofu Kay Suva Figi Island Fraud Scammer Liar

Internet

USA
Waofu Kay Suva Figi Island Fraud Scammer Liar Fraudulently Represents Herself as Owner to Islands that She has No Legal Claim to. Suva, Figi Internet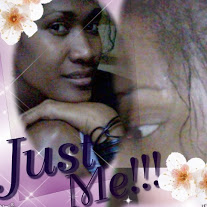 ←
Is this
Ripoff Report
About you?
Ripoff Report
A business' first
line of defense
on the Internet.
If your business is
willing to make a
commitment to
customer satisfaction
Click here now..
Does your business have a bad reputation?
Fix it the right way.
Corporate Advocacy Program™
Waofu Kay is a criminal out of Suva Figi who claims ownership and development of islands that are not hers. She has been given legal cease and desist. Do not do business with her as she is not legal owner of the Solomon Island that she claims to be hers. She is a fraud and liar. Your money will not result in legal ownership of the Solomon Island that she is claiming to represent. Waofu Kay does not even live in the Solomon Islands. She is like the Nigerian scammers. Avoid her at risk of losing your money.
Click Here to read other Ripoff Reports on Waofu Kay Suva Figi Island Fraud Scammer Liar
Search for additional reports
If you would like to see more Rip-off Reports on this company/individual, search here:
Search Tips

Advertisers above have met our
strict standards for business conduct.