Complaint Review:

World Institute of Surgical John Kyle Purdue Bryan Christopher Moon
World Institute of Surgical John Kyle Purdue Bryan Christopher Moon

111 Lexington Drive

Purdue, Indiana

USA
World Institute of Surgical John Kyle Purdue Bryan Christopher Moon World Institute of Surgical John Purdue World Institute of Surgical Excellence Pyramid Scheme, charging people as much as $2500 to be an independent contractor as well as $2500 to be doctors. John Purdue Christopher Moon Kevin Klein. They supposedly had 48000 patients that travelled last year but it is difficult to find and patient references are only job opportunities. They are not providing a job, just charging you $2500 or $500 to allow you to offer surgeries in Costa Rica Indianapolis Indiana Purdue Indiana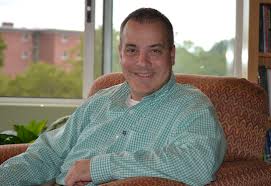 ←
Is this
Ripoff Report
About you?
Ripoff Report
A business' first
line of defense
on the Internet.
If your business is
willing to make a
commitment to
customer satisfaction
Click here now..
Does your business have a bad reputation?
Fix it the right way.
Corporate Advocacy Program™
World Institute of Surgical Excellence is on a big campaign of "hiring" independent contractors charging as much as $2500 to allow you to participate in the pyramid compensation scheme. They even charge doctors $2500 to be a participating physician. They supposedly had 48000 patients travel to Costa Rica last year but when you try and find references all you find is their "job" opportunities across the company. It appears they are making their money from recruiting people and doctors and not patients.
Click Here to read other Ripoff Reports on World Institute of Surgical John Kyle Purdue Bryan Christopher Moon
Search for additional reports
If you would like to see more Rip-off Reports on this company/individual, search here:
Search Tips

Advertisers above have met our
strict standards for business conduct.