Complaint Review:

Yelp - Joy Apartments - The Joy Apartments - LWP Group San Diego - Christina Strangman, San Diego - (619)235-5616 - Greg Strangman
Yelp - Joy Apartments - The Joy Apartments - LWP Group San Diego - Christina Strangman, San Diego - (619)235-5616 - Greg Strangman

5th Ave.

Sa nDiego, California

USA
Yelp - Joy Apartments - The Joy Apartments - LWP Group San Diego - Christina Strangman, San Diego - (619)235-5616 - Greg Strangman Overpriced - Slumlords San Diego California
*Consumer Comment: I see not rip off here.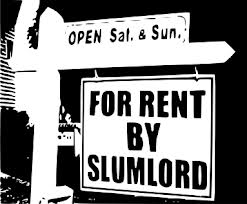 ←
Is this
Ripoff Report
About you?
Ripoff Report
A business' first
line of defense
on the Internet.
If your business is
willing to make a
commitment to
customer satisfaction
Click here now..
Does your business have a bad reputation?
Fix it the right way.
Corporate Advocacy Program™
Re: The new Joy Apartments
Building Manager: Christina Starngman
Building Owner: Greg Strangman

Heard you guys are trying to raise the neighborhoods rent by showing off your newly renovated building to the housing authority. If I'm wrong my apologies. I would like to vent my feelings towards this issue though.
You do understand that when the housing authority walk into your complex they're going to laugh. What work was put into this building to take the rent to it's max? Paint, carpet, fixtures? And what you're charging for a studio and a 1 or 2 Bedroom apartment with street parking...not to mention you're charging extra for a parking spot/garage. Yikes, lord have mercy on our community! We are still in economical hardship. Do you understand how hard it is to find a great place to live and is not in the ghetto? Ask any hipster! Seriously. [continued below]....
.......

One of the last places I lived at someone got stabbed outside my building. I love this area and so will your tenants who move in. I don't want to see it taken away by money hungry people. Be it you or anyone else! You want to "better the community" but by raising the rent around our neighborhood for your own selfish reasons. If you truly cared about the "people" like your website so inclines then you will let things be.
Let us all live, work, play, without worry.
Click Here to read other Ripoff Reports on Yelp - Joy Apartments - The Joy Apartments - LWP Group San Diego - Christina Strangman, San Diego - (619)235-5616 - Greg Strangman
Search for additional reports
If you would like to see more Rip-off Reports on this company/individual, search here:
Search Tips

Advertisers above have met our
strict standards for business conduct.