Complaint Review:

http://www.patburnsretrievertraining.com Pat Burns - Professional Retriever Trainer
http://www.patburnsretrievertraining.com Pat Burns - Professional Retriever Trainer

Bristol, TN.

Bristol, Tennessee

USA
patburnsretrievertraining.com Pat Burns - Professional Retriever Trainer Pat Burns - Professional Retriever Trainer patburnsretrievertraining.comVirginia Dog Tra patburnsretrievertraining.com Pat Burns Scam Artist Retriever Dog Training Bristol Tennessee
*Consumer Comment: You must be talking about a different Pat Burns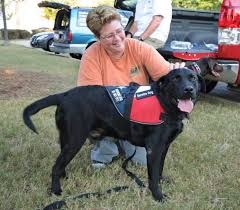 ←
Is this
Ripoff Report
About you?
Ripoff Report
A business' first
line of defense
on the Internet.
If your business is
willing to make a
commitment to
customer satisfaction
Click here now..
Does your business have a bad reputation?
Fix it the right way.
Corporate Advocacy Program™
I attended one of Pat Burns patburnsretrievertraining.com Retriever Training Seminar. I thought the cost was excessive, but was told he was good.
what I got instead was a rude arrogant, woman hating male chauvinist.
He he was very abusive to my dog. I would never use this trainer again. He seems to keep moving around his locations where he trains, probably running from posed off customers.
When doing in gay Better Buiseness Search and a corporation commission search on his business, he is a ghost. Big red flag, he obviously has something to hide, and I wonder if he really has a legal business entity at all.
stay away from this fraud at all costs. Someone told me he actually once was charged with animal cruelty, I heard that second hand so I don't know if it is true, but after seeing what he did with my dog, I would not be surprised.
Click Here to read other Ripoff Reports on http://www.patburnsretrievertraining.com Pat Burns - Professional Retriever Trainer
Search for additional reports
If you would like to see more Rip-off Reports on this company/individual, search here:
Search Tips
Advertisers above have met our
strict standards for business conduct.