Complaint Review:

The Robert Thorne Company, Greg Redlitz, Melissa McCarthy
The Robert Thorne Company, Greg Redlitz, Melissa McCarthy

Heather Road

Beverly Hills , California

USA
The Robert Thorne Company, Greg Redlitz, Melissa McCarthy We worked for over one year pursuing licensing opportunities for Melissa McCarthy Plus Size apparel and have not been paid. Beverly Hills California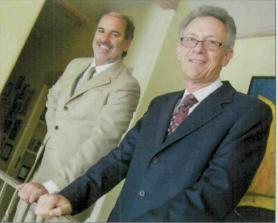 ←
Is this
Ripoff Report
About you?
Ripoff Report
A business' first
line of defense
on the Internet.
If your business is
willing to make a
commitment to
customer satisfaction
Click here now..
Does your business have a bad reputation?
Fix it the right way.
Corporate Advocacy Program™
My company worked for over one year pursuing manufacturers and retailers on behalf of Melissa McCarthy plus size Apparel. We were promised in a written contract to be entitled with a 20% royalty on all advances, sales, and marketing monies received by Robert Thorne and Greg Redlitz on behalf of Melissa McCarthy introductions made to The Robert Thorne Company and Gregory V. Redlitz PLC resulting in or leading to licensing deals for Melissa McCarthy plus size apparel, beauty products, home, and accessories. Robert Thorne made many trips from Beverly Hills to NYC to meet with my introductions, including Melissa in meetings on in fact, both coasts. Robert Thorne and Greg Redlitz have made it quite clear that they will not pay me and are out of integrity in their moral obligation to me and are bringing bad karma to Melissa McCarthy.
Click Here to read other Ripoff Reports on The Robert Thorne Company, Greg Redlitz, Melissa McCarthy
Search for additional reports
If you would like to see more Rip-off Reports on this company/individual, search here:
Search Tips

Advertisers above have met our
strict standards for business conduct.