BEFORE & AFTER GOOGLE RESULTS
THE DIFFERENCE IS IN THE LISTINGS | CORPORATE ADVOCACY PROGRAM
Our program is MUCH MORE than just
damage control -
It can help GROW your business by
attracting consumers who are
researching companies and the way
they take care of their customers.
Turning a Negative into a Positive
Google can easily find any needle in the haystack. So if your business receives a negative complaint or review online, it is forever cached into search engines. If you care about your reputation, you must do something about it, or it will negatively affect your ability to land new customers. This is why we update reports with your side of the story, demonstrating your dedication to addressing customer complaints. See the example below of how this is reflected in search engines.
AFTER OUR CAP VALIDATED INJECTION
In very little time, this is how a business can expect to be listed on search engines: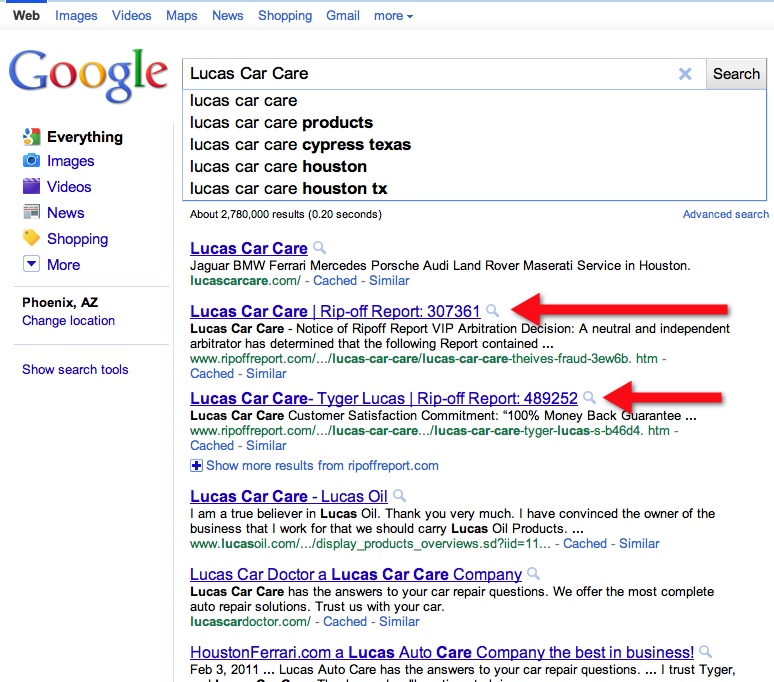 See more positive results. Click to enlarge.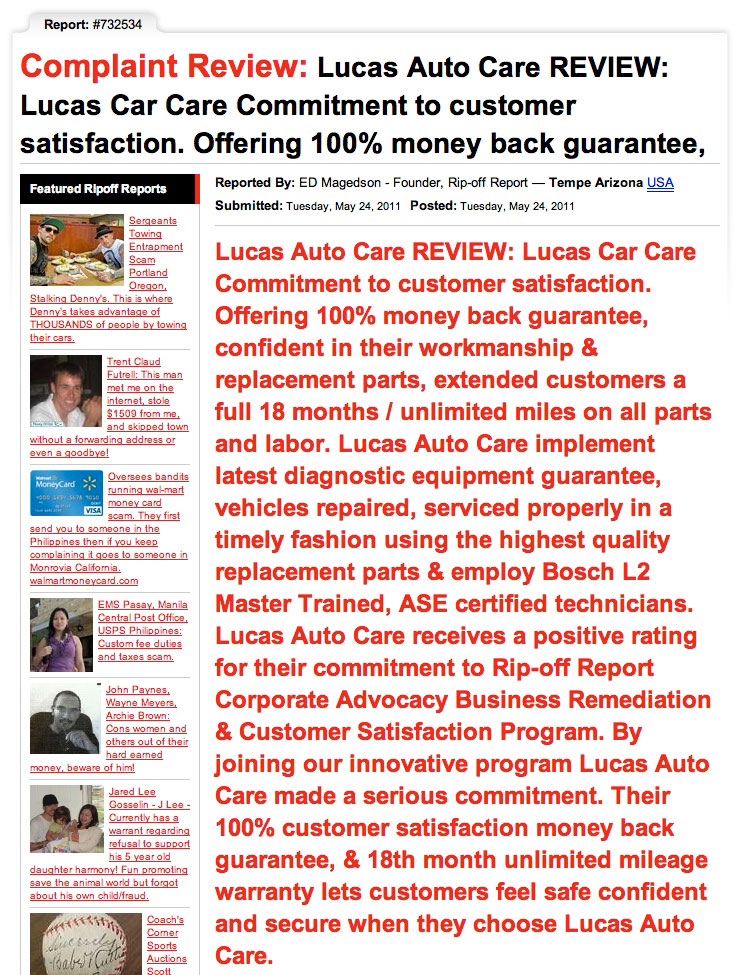 The truth is most consumers
look for bad news first.
Do a search today, using the same search criteria and see how member businesses consistently rank with positive results.

Google: Lucas Car Care

Google: Lucas Car Care Complaints
BEFORE OUR CONSUMER ADVOCACY PROGRAM UPDATE
This is an example of how a search appears using Google's Auto-Suggest feature. Imagine seeing your business name and words like "complaints" and "scams" after it.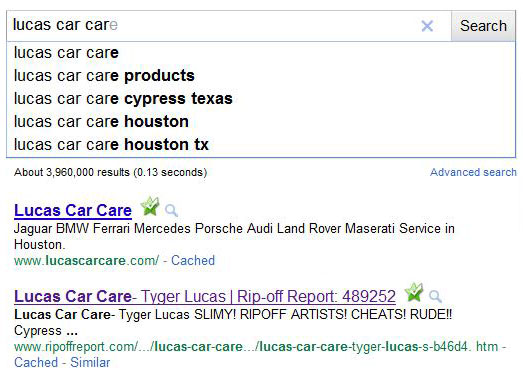 Which result do you think a
consumer is more likely to check
out first - postings from
consumers about your business
or your site?
See more negative listings and results. Click to enlarge.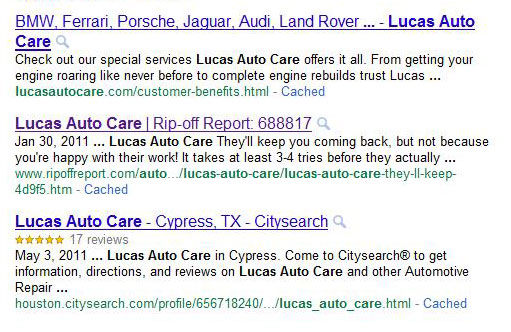 What's the next step? See what it takes to qualify.