Complaint Review:
The DUI Guy, Larry Forman Law, PLLC
- Louisville KY
The DUI Guy, Larry Forman Law, PLLC

717 W Market St Suite #2,

Louisville

,

KY

United States
REBUTTAL BOX™ |
Respond to this Report!
|
Consumer Comment
←
Is this
Report about YOU
listed on other sites?
Those sites steal
Ripoff Report's
content.
We can get those
removed for you!
Find out more here.
How to fix
Ripoff Report

If your business is
willing to make a
commitment to
customer satisfaction
Click here now..
Just now Please be advised this Larry Foreman is scammer and con- artists. This guy is from Russia he doesn't how care about your case. He's only after money. He will not do any work you'll be convicted and you will lose your money as well . Please be informed. "" " Larry foreman which is his fake name Doesn't know how to communicate with people that's the first problem he will threaten you with violence.
every time you tried to communicate with them about your case. day from the hearing. He will not talk about the case. One day before hearing every like other normal people prepare for- get ready for the case he doesn't .if you text him to mention about get it ready for the case.he will call start screaming and yelled like a pitbull . He's an idiot stay way .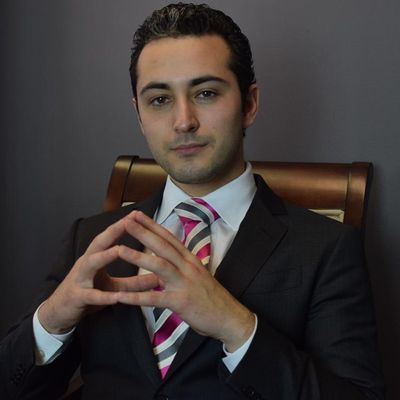 In my traffic case √ Larry Foreman failed to appear in court or return money. Please see don't take risk with this idiot there are many honest lawyers out there. He doesn't care about your case. Larry really doesn't care about your case.

In December 2018, I hire Larry foreman to represent me in traffic case for which he never appear on the first pre-trial hearing. He doesn't communicate.

instead Larry send student attorney on his behalf.

==
that student attorney informed me that he was in the hurry late to be in another court advise me to catch up with the Larry Foreman case rescheduled .
The case was reschedule immediately after 5 minutes. No negotiation of any kind was conducted first hearing .the next court hearing coming up Larry never communicate never prepare .

As time go by I get close to next hearing date.larry Never contacted me or reply to my messages as to prepare for trial.

I was concerned and don't know what to make of it. As I was facing some serious traffic charges for which I could end up in jail for 6 months or a year wasn't sure if he was going to show up or not.

On the day of the 2nd hearing I called a lot of place to take my case but I just didn't have the money. I give Larry all the money I had I was broke I didn't have enough money to hire another attorney.

I drove from Minneapolis to Oldham County Kentucky on the day of the hearing.

One day before the 2nd hearing I call and text multiple times to find out what is happening for which replied reply yelling and screaming being completely belligerent, insult degraded me. I had Nickname as an ex-muslim atheist on the email for some reason Larry Foreman had an issue with that . For which he mention mockery couple times over the phone.
After that experience I told him please return the money he never did.
I text him today to return the money he replied saying that the outcome of the cases as a result of his work.I point out that the court appointed me public defender office and they did the work.

✓ I have bizarre reply from Larry Foreman on the text message. He have a mental issue.
.

Holly McNally from public defender office took my case which resulted in a good outcome for which I'm grateful to hear.

On the day of the hearing I called a lot of place see if they can take my case but I just didn't have the money. I give Larry all the money I had I was broke I didn't have enough money to hire another attorney. You want this to happen to you?

I drove from Minneapolis to Oldham County Kentucky on the day of the hearing.
I hire Larry base of on a Google review not knowing or having any reference .

Initially when I talked with him he was nice seem knowledgeable but soon as I send him the money everything you'll be nice to you until they collect the money. Please don't take risk again. .

Remember , On the first appearance he never show up √he send student attorney and in 5 minutes case was reschedule the whole thing take 5 minutes. After that he never call me to prepare for trial .

One day before trial .

I attempted to get in touch with him several times for which he never answered until one last text message in which she exploded in anger belittling insults and making making mockery of my Ex-muslimAtheist nickname in mockery saying saying that I have it coming. That he I got convicted before I got tired of listening to him and hang up the phone. I text him back and ask for the money never reply until today.

I plea for with u not throw away ure money. TodayI ask him to return the money he is not entitled to. I'm concerned this may be his thing he does to many people on their desperate times regularly. I hope no other victims out there suffering as result of this attorney.

don't take risk u lose your case and ur money. . Similar experience? please post it on www.ripoffreport.com
Search for additional reports
If you would like to see more Rip-off Reports on this company/individual, search here: