Complaint Review:
Lakeside Apartments & Condo Building
- Lisle IL
Lakeside Apartments & Condo Building

4800 Lake Trail Dr

Lisle

,

IL

United States
Lakeside Apartments & Condo Building (331) 472-7958 Big SCAM Lisle IL
REBUTTAL BOX™ |
Respond to this Report!
|
Consumer Comment
←
Is this
Report about YOU
listed on other sites?
Those sites steal
Ripoff Report's
content.
We can get those
removed for you!
Find out more here.
How to fix
Ripoff Report

If your business is
willing to make a
commitment to
customer satisfaction
Click here now..
Lakeside Apartments & Condo Building 4800 Lake Trail Dr Lisle, Illinois 60532 (331) 472-7958 (630) 357-4700 (630) 445-4135 (844) 834-8110 (630) 922-4439 If anyone is thinking about moving into Lakeside Apartments & Condo Building, DON'T WASTE YOUR TIME. I have never lived at a place like this in my life.
The problem is no management at all. Everyone is going in circles wasting time and money. Hayman needs to fire everyone and start over before he goes to court again or this time doing jail time. What you should be asking the Rental Agent of the week !
1. Are your painters certified ? NO
2. Electricians certified? NO
3. Certified carpet installers? NO
4. Certified lawn service? NO
5. Certified lawn fertilizer specialist? NO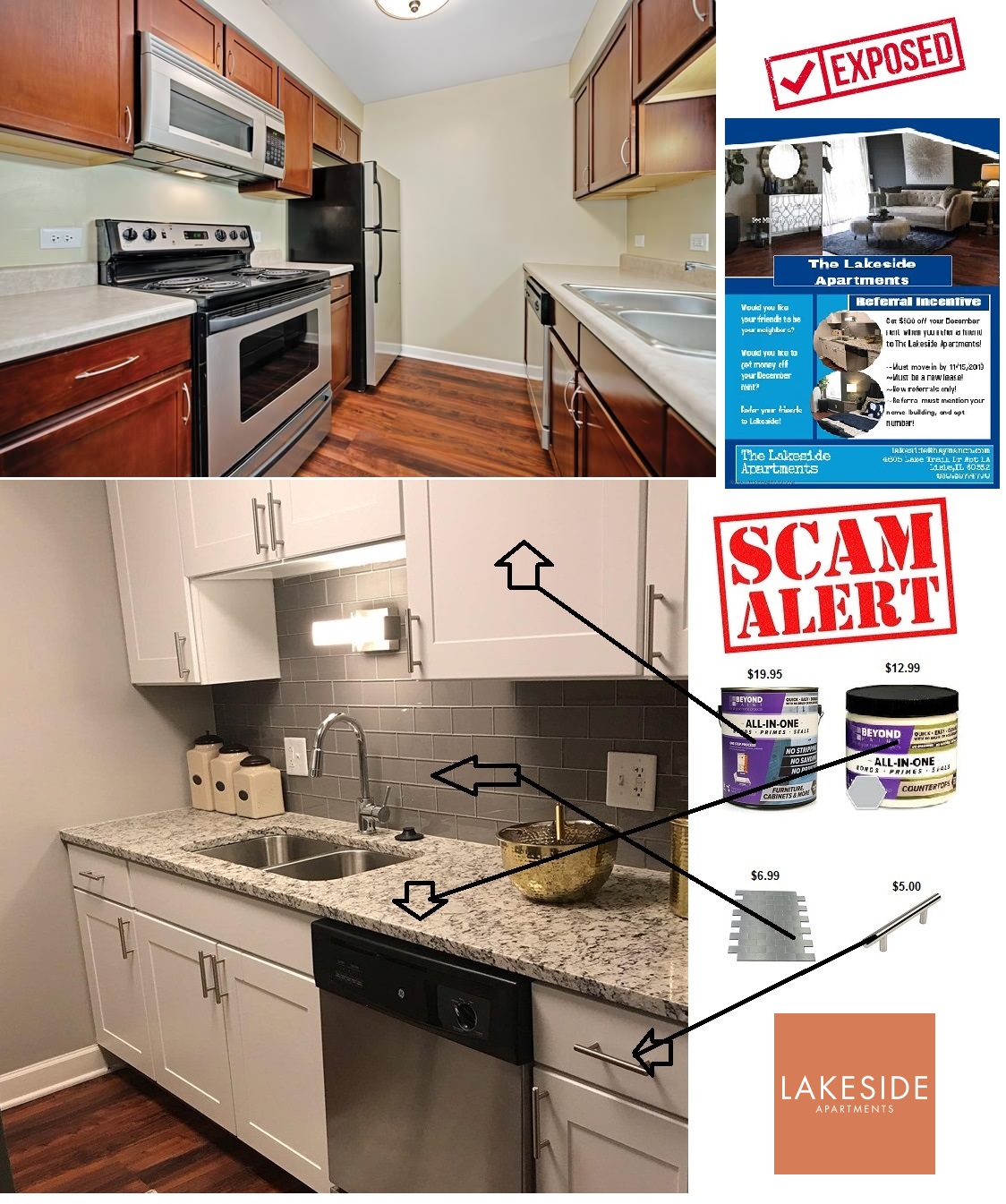 When you see the Demo it looks great! Everything is done right! That's because they had certified workers come out and do the job right. They then have it staged with nice furniture and pictures. Question - How come they don't use Hayman workers to do the set up of the DEMO Apartments? Why, because they are certified stupid.
Search for additional reports
If you would like to see more Rip-off Reports on this company/individual, search here:
Report & Rebuttal
Respond to this report!
Also a victim?
Repair Your Reputation!