Complaint Review:
Sean Peden (Waters) & Dana Peden (Waters)
- Irvine California
Sean Peden (Waters) & Dana Peden (Waters)

Irvine

,

California

United States
Sean Peden (Waters) & Dana Peden (Waters) Sean Waters Dana Waters Dana Ceres Pisces Peden convicted of Fraud in the state of California Irvine California
REBUTTAL BOX™ |
Respond to this Report!
|
Consumer Comment
←
Is this
Report about YOU
listed on other sites?
Those sites steal
Ripoff Report's
content.
We can get those
removed for you!
Find out more here.
How to fix
Ripoff Report

If your business is
willing to make a
commitment to
customer satisfaction
Click here now..
Sean and Dana Peden (Case No: 30-2017-00919796-CU-FR-CJC) have been convicted of the following offenses:
Plaintiff Lucy Warren alleges she was fraudulently induced to pay Sean Peden (Waters) $210,000 to produce TV and film programs. The complaint asserts claims against Sean Peden (Waters), his wife Dana Peden (Waters), Stage 22 and Mark Carroll for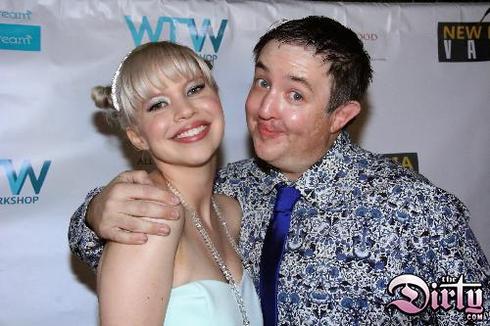 (1) recission;
(2) breach of contract;
(3) fraud;
(4) money had and received;
(5) conversion;
(6) constructive trust;
(7) unjust enrichment;
(8) accounting;
(9) breach of fiduciary duty;
(10) negligent misrepresentation;
(11) violation of Corporations Code §§ 25400 and 25500;
(12) violation of Corporations Code §§ 25401 and 25501;
(13) violation of Corporations Code §§ 25504 and 25504.1; and
(14) elder abuse.
Result
Pursuant to the stipulation of the parties, IT IS ADJUSTED that Plaintiff, LUCY WARREN, shall have judgment against Defendants, Sean WATERS a.k.a SEAN MICHAEL PEDEN, an individual, DANA WATERS a.k.a DANA CERES, an individual, and STAGE 22, LLC, a California limited liability company ("Defendants"), jointly and severally, in the total amount of ONE-HUNDRED THOUSAND and 00/100 Dollars ($100,000.00). Signed the Honorable Judge Layne H. Meizer Dept. C12 on October 18, 2018.
Search for additional reports
If you would like to see more Rip-off Reports on this company/individual, search here:
Report & Rebuttal
Respond to this report!
Also a victim?
Repair Your Reputation!